After about a week of buggering about in the shed with an engine on an engine stand:
and a day or 3 pissing about with the ecu from my Citroen GS Turbo (R.I.P):
And a custom 20 tooth flywheel trigger: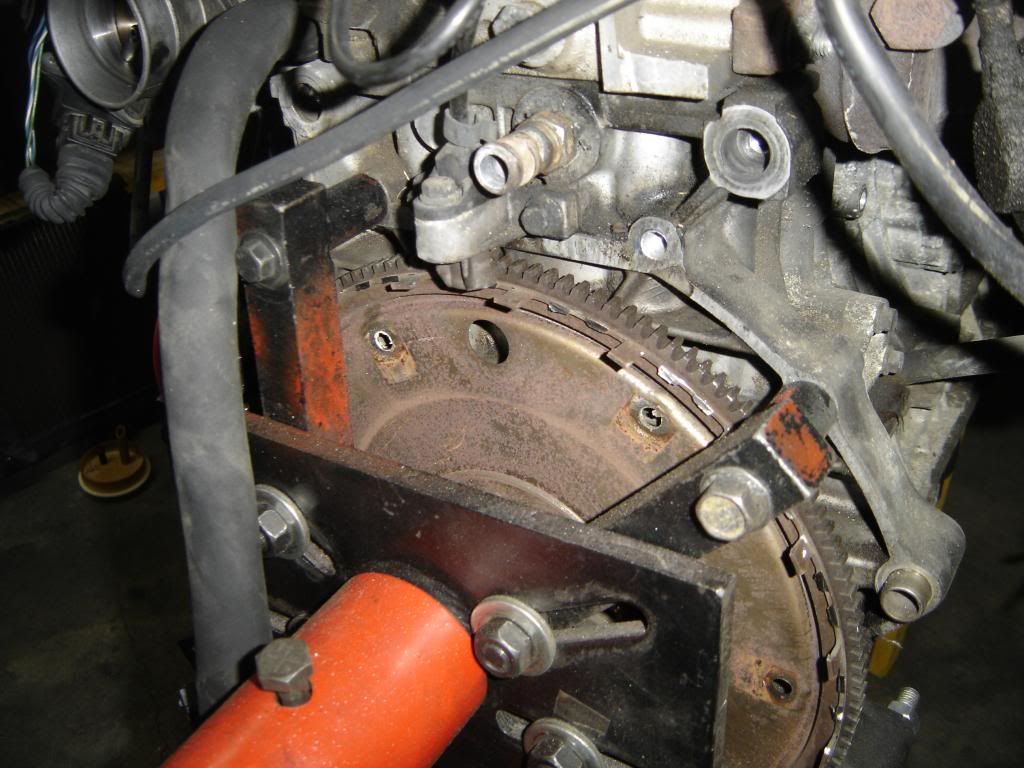 and by custom I mean I took to it with some tin snips and an angle grinder.
A few more pictures........
Volvo 960 B6304 COP's
The radiator from my dead Supra:
Volvo cam sensor:
Makeshift Fuel tank with intank Bosch pump: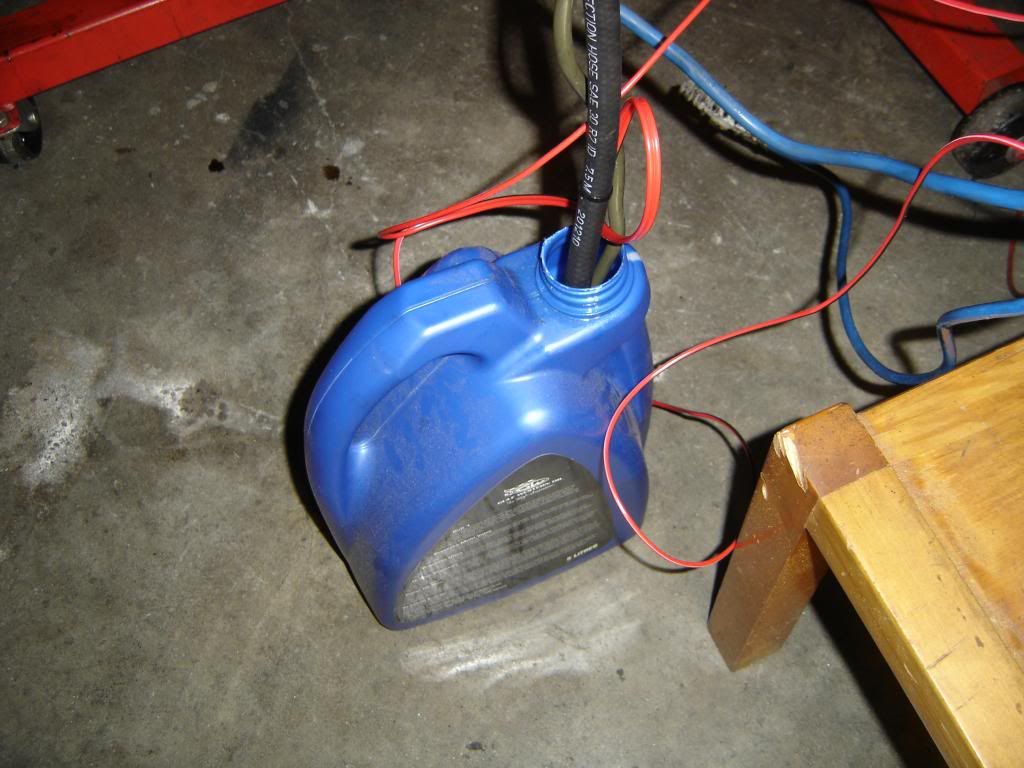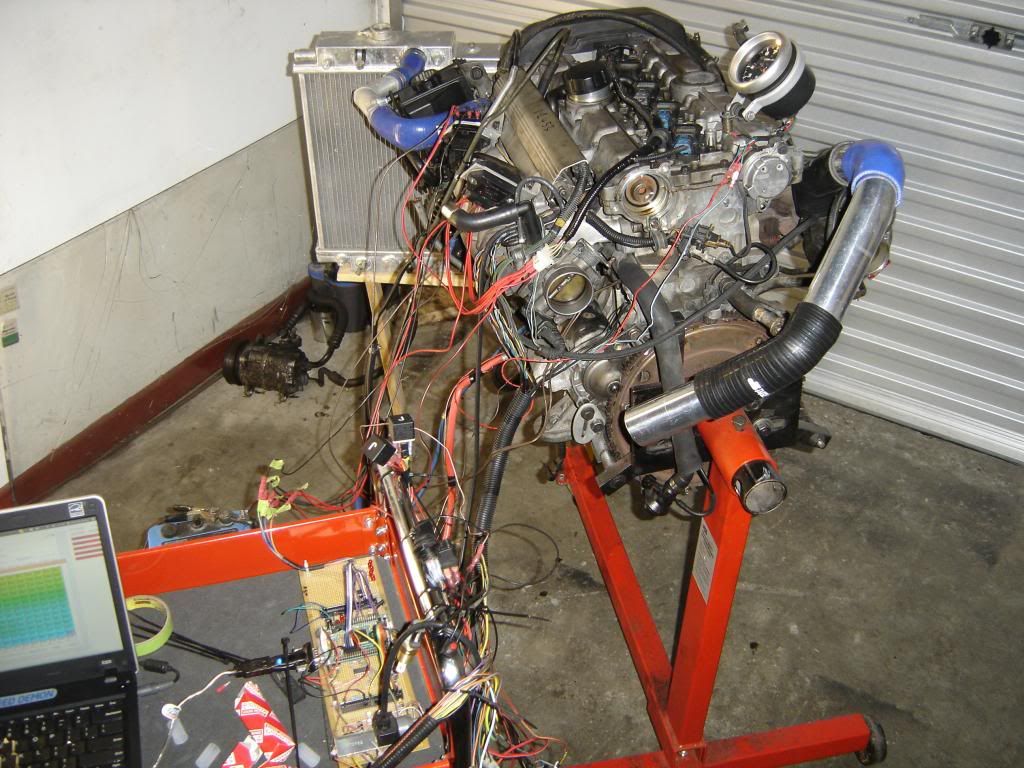 and finally some video:
http://www.youtube.com/watch?v=IWWbtxH3 ... e=youtu.be
It runs a "Special Edition" 20+1 decoder and some larger than normal tooth tollerances
all OEM sensors aside from the GM IAT sensor.
standard 320cc injectors,
runs surprising well for batch firing all 5 injectors.
COP's have hitachi modules controlling them.
I'd like to thank Fred for harrassing me to use my TA homebake ECU on something.
And my mum.