managed to get a "real" 60-2 trigger wheel.
i made a test bench for the trigger wheels so i can turn them with a drill or by hand.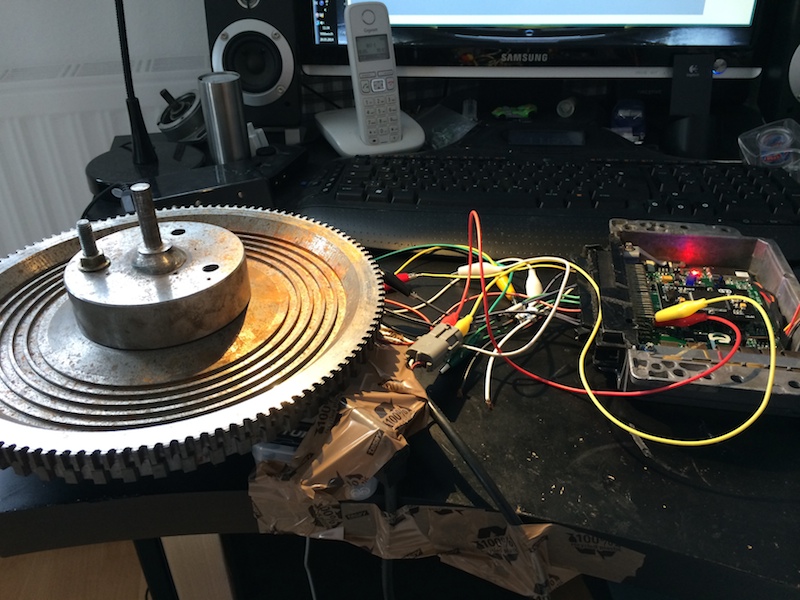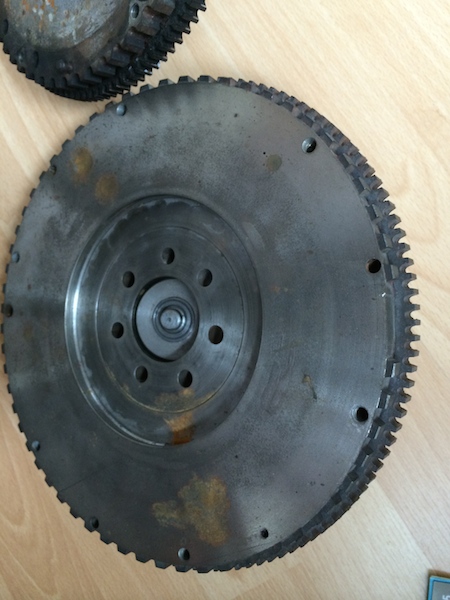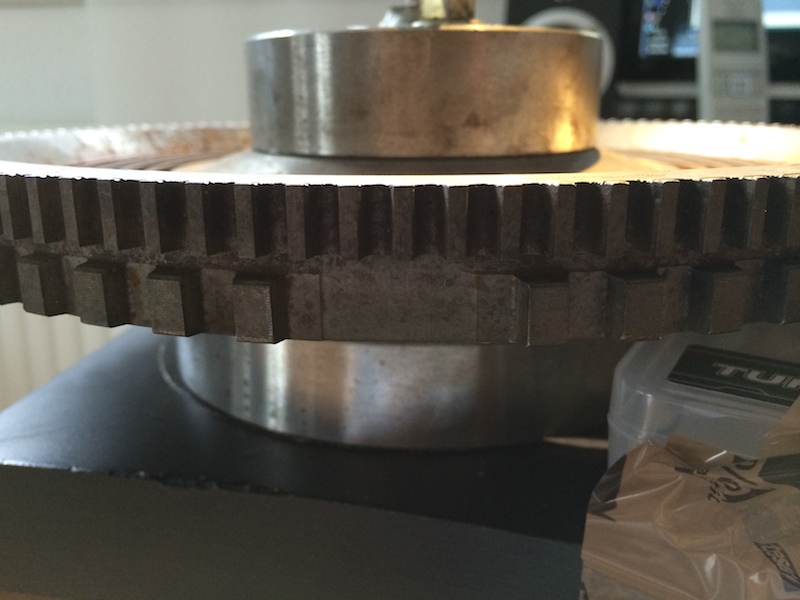 I got perfect sync with the "real" 60-2 Trigger wheel .. it sync´s already at 40 rpm ... this is really good compared to the M$ wich sync´s at 120 rpm.
So now i´m 100% sure that hardware config and the values in "fixed config 2" are right !
With the 60+1.5-1.5 wheel i have
Sync Loss Reason 64 at event 57
As i think this has to be the tooth # 58 .. it is simply to long
Tried to figure out wich part of the code is responsible for this issue .. but for me the code is very hard to understand