I am about to mount my trigger pick-up and I need to know the best position to put it in.
I only have an 8-1 trigger wheel.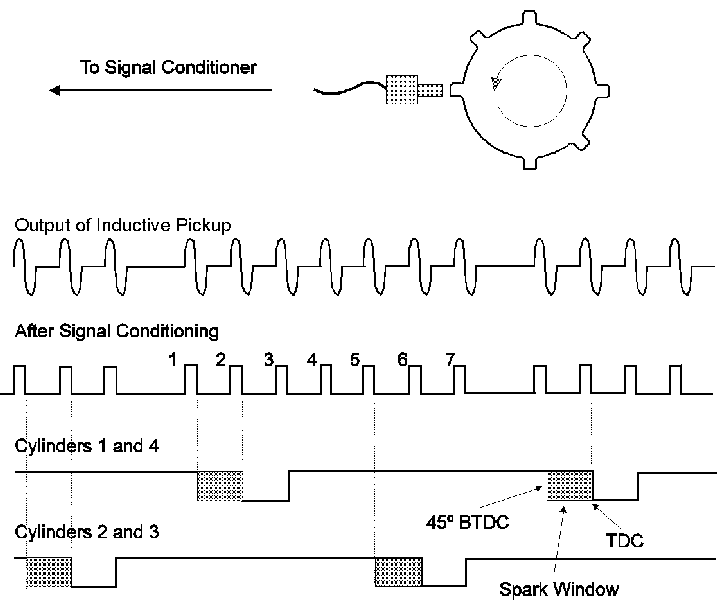 When I built my own wasted spark system I had it set up so that I had one trigger just before TDC. That way the software would start the timer on that pulse and the spark would fire some time before TDC.
With FreeEMS will the same apply?
It is going to be easier for my to mount the trigger pick-up so that the gap is just before TDC but that might not be any good for the software.