KOSH Racing had good weekend in our FreeEMS powered Miata at the GRM Challenge over the weekend. Our effort went exceptionally well considering we started the first morning of the event without lug nuts specific to our competition wheels. And then there's the part where the car had yet to drive itself more than the distance to the trailer for the trip before arriving at the event. Yep- the first time this beast moved itself any measurable length was the first run on the autocross course. Never completed tune, no alignment, no gauges... you get the idea. So a 12th place overall finish is all WIN in my book.
Of course this success came at the price of some late hours and hard work on both sides of the globe. Steve put in loads of late hours in his Tampa shop (Gorilla Garage aka the oven), while on the other side were Kiwis pounding keys and pedals. A group effort is what made it happen.
We managed a top half finish in the autocross and a 14.775 quarter mile time. But the real surprise was the concours score. Fortunately for us the judges favored our ratrod Miata concept and TRUE open source engine management. We made our pitch to the judges and did a good job distinguishing the car from others.
And now for some media to feed the masses.
Named "Tetanus", this Miata was stripped of all body panels except doors, then "rebuilt" with scrap to mimic a flat bad truck complete with a beer keg fuel cell. Total cost on the car by green flag was under $1100 US.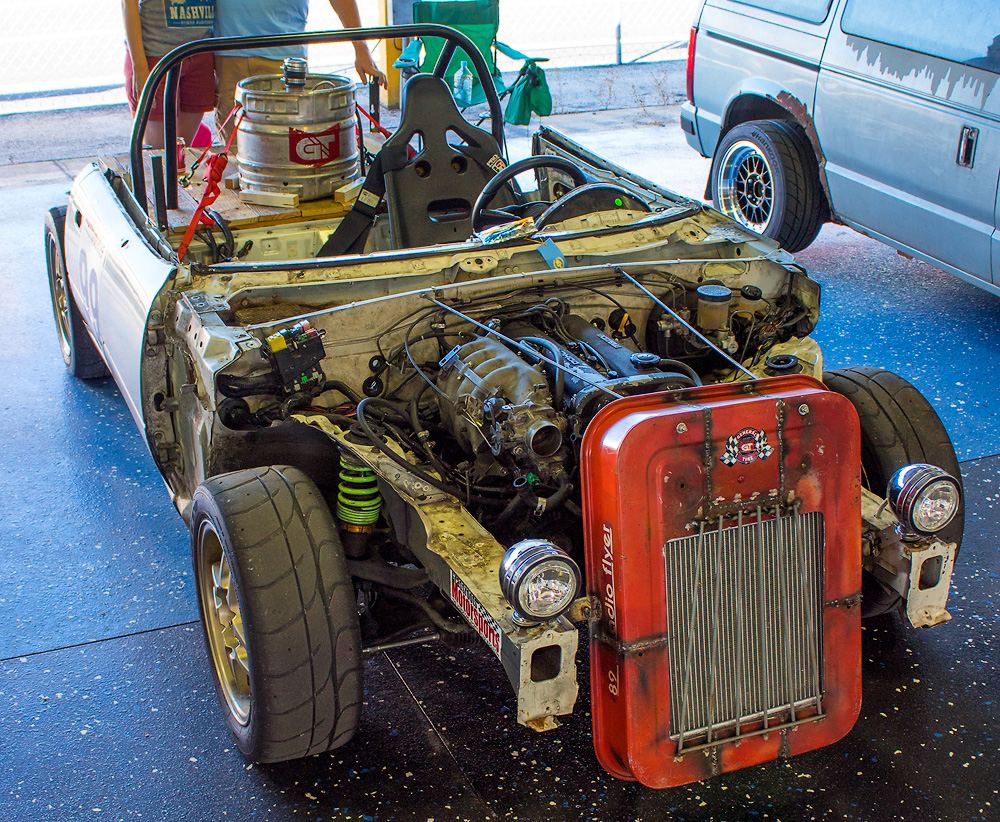 KOSH lined up with an SR20DET powered Opel GT running the stock Nissan ecu. Opel was running low 14s.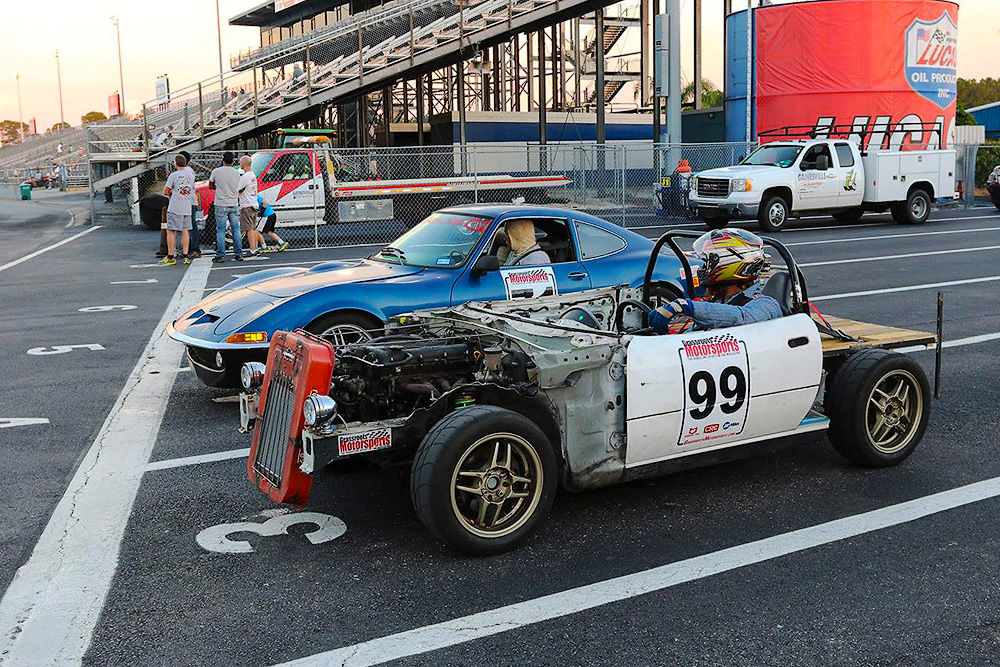 That's a carb'd Ford V8 powered Miata on the right running 13s.
KOSH's quick quarter from the event.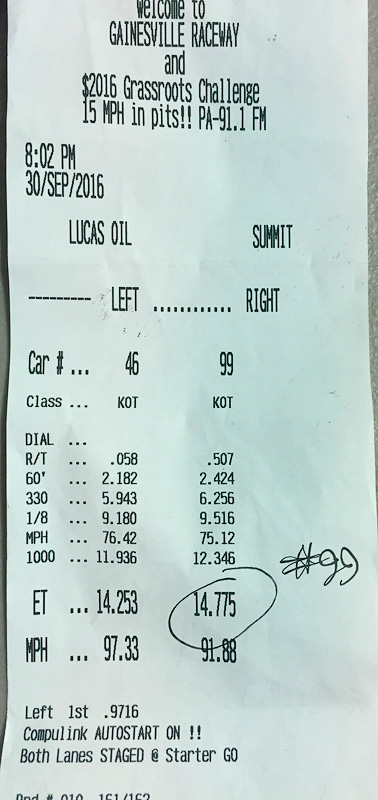 KOSH also managed a 3rd place overall in the General Tire Challenge. This was a parallel competition for Challenge competitors on the autocross course. Each driver ran one lap in 2017 Mazda Miata and Mazda3, the combined the times for a final score.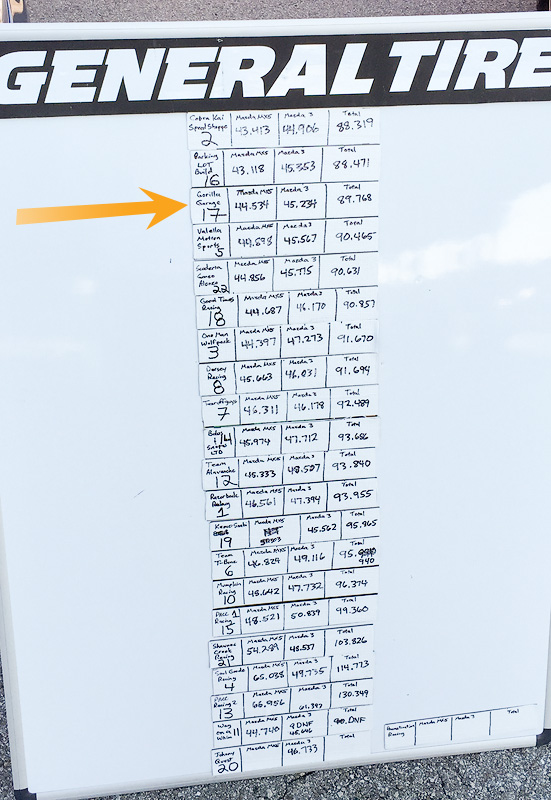 Videos:
14.775 Quarter mile
https://www.youtube.com/watch?v=wx_zgQvpn5A
View of driver/owner Steve making a quarter mile run.
https://www.youtube.com/watch?v=5J1hzAT-K_c
Phone video of the dragstrip:
https://www.youtube.com/watch?v=pSrGJp4tcLE
Phone video from the autocross. Runs not in order- first run in video was low on fuel.
https://www.youtube.com/watch?v=8V930r7j8k8