Wow thanks for the in depth reply.
I was wondering what intake you were running as I didnt recognize it.
Yep its the 1.3 75 hp 3F lump with close ratio box (modified with ecu chip, ported head, schrick 268 cam, full stainless 4-2-1 to 2" single silence system so will be running around 100 hp)
Its definitly digifant, runs a tps instead of switches and the dizzy is not vac advance but not sure if it is mechanical advance, i doubt it as ecu controls the advance so most likely just a trigger wheel.
It has standard bosch injectors which are all connected via the loom with a 3 pin plug at the end but 1 pin is for the idle air valve.
Great idea with the later crank seal may have to do that at some point.
I have a spare ecu which is intermittently faulty so ideally I would salvage the case and plug to use the standard wiring loom and keep it looking very oem.
I am keen to run ITB's on standard management with the AFM (AFM from mk2 golf gti)for now. I have found that old bmw k100 motorbikes run bosch motronic with an afm and ITB's. It hopefully should be fairly plug and play as the plenum looks well designed and has long velocity stacks in it so should not be too much difference in length to the gt manifold.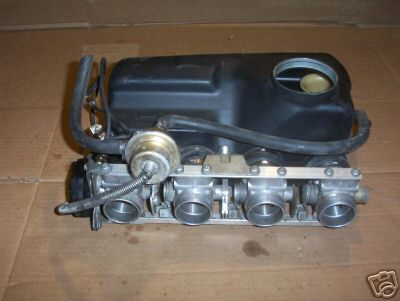 As it stands I think with the current engine hardware should be a good starting point but I'm new to this stand alone/diy approach and there is so much info floating around on this site im unsure where to start with actually building an ecu.