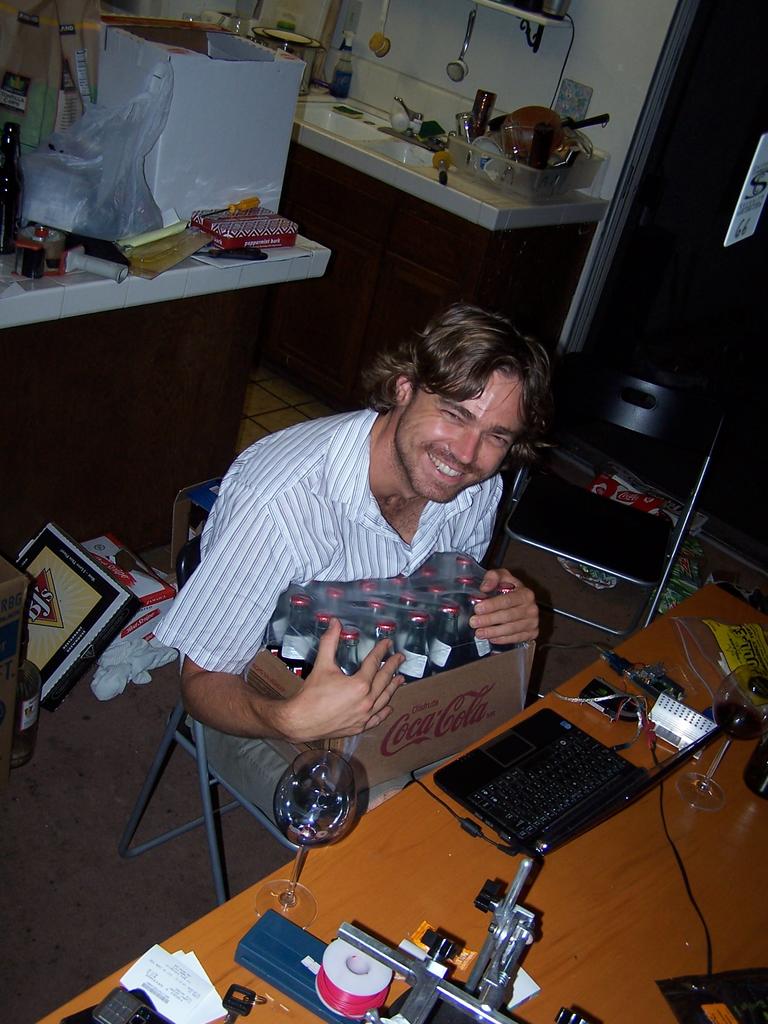 "Mexican Coca-Cola is all the rage in Brooklyn, DNAinfo New York reports.
Sold in classic-looking, curvy glass bottles, Mexican Coke is sweetened with cane sugar rather than the high-fructose corn syrup pumped into the American stuff. Fans describe the taste of Mexican Coke as having a spicy and herbal note, with a flavor "hint[ing] at root beer or old-fashioned sarsaparilla candies.""
http://news.yahoo.com/mexican-coca-cola-on-the-upswing-in-brooklyn-132724482.html
I love pre 1903 style CocaCola as well. At least now I know why Fred looks so happy in that picture.
Edited link into image.