Rolling on fairly rough but quite rare stock 17" alloys, the new wagon
delivered it's previous owner to the airport this morning and then got
filled up with gas, which we'll call "taking possession". She swallowed
close enough to 70 litres and 120 nz dollars.
With the previous owner on 90 mile beach (about 90km, but who's counting...):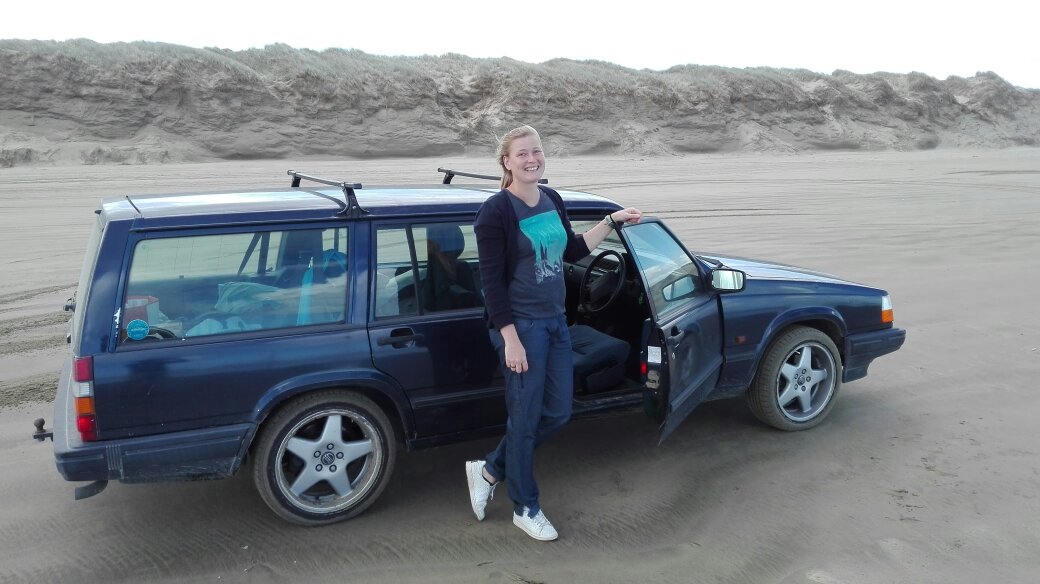 Special delivery sticker:
Fill up details, for the record:
https://twitter.com/FredCookeNZ/status/ ... 5223245825
As with any car that didn't just roll off the showroom floor, and anything
French or from GM or Dodge, there's a few things that need sorting:
Rattle on exhaust
Taped up shifter handle
High idle in neutral (wire/switch for neutral not working)
Right mirror floppy - have spare from caravan
Grubby and dirty on the outside
Needs more low/stiff/shocks to match 17 feel
Audio is horrible, rip out or upgrade to something nicer
Left indicator lense UV damaged
Left headlight looks yellow - remove and clean glass
Trans cooler cable tied to chrome grill
Coolant overflow bottle needs a thorough clean
Coolant hoses are on backwards/in the wrong place
Possible small oil leak onto exhaust (manifold?)
Wheels could do with lips fixed and self-balancing/truing done and/or tyres balanced.
Based on that list then:
Lower it
Stereo it
Fix wheels
Just cruise
Longer term:
Some sort of engine swap, 3+ litre, low boost, cruiser style
G80 diff installation and associated wild donuts and drifts
Inlined comments more than welcome. Including from a certain German
who's bound to say: "You're an idiot!" As might everyone else, I guess :-D