This is my dirty, rusty Volvo that I want to get running with FreeEMS on Jaguar. It has the B230 from a Volvo 940 which hasn't ran since it was pulled from the 940 about three years ago. I want it to be a stock-looking daily driver with about 250whp, more of a satisfying commuter than a red hot sleeper. It won't be road-worthy when the Jaguar's finished but a running engine should be good motivation to jury rig everything else for the MOT.
Build page
for the Jaguar.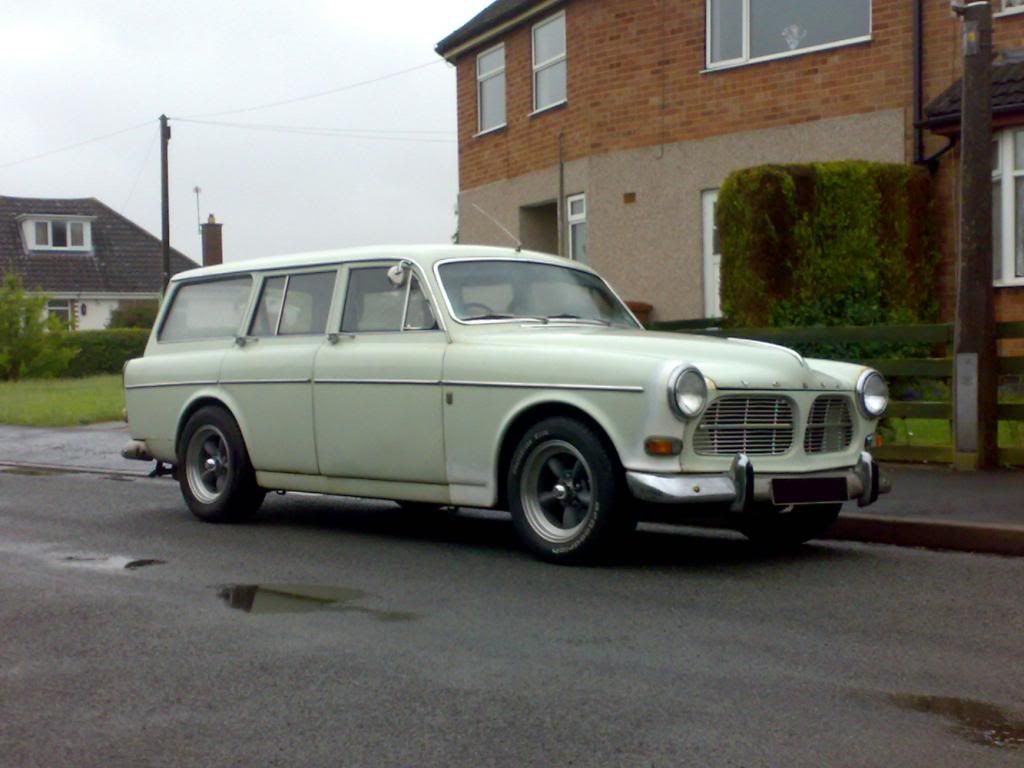 The torq thrusts will be replaced by 17" steels eventually.
The Amazon sump was used so that the normally slanted engine would fit upright, and the 940 oil pump inlet was chopped and welded. Blanking the distributor on the back of the head got the engine 40mm closer to the bulkhead.
The tiny mitsi 13C turbo from the 940 has been swapped for a slightly less tiny, slightly beaten up 15G from an 850. The hot-side was opened up to try and lessen boost creep, and the whole thing was set up for the RWD engine like
this
. Turbobricks folklore says I probably won't make 250whp with this, but it should suit the new cam's wide torque curve until I get the itch for more boost.
Volvo's 530 and 531 cylinder heads have weeny 35mm exhaust valves that are shrouded by the combustion chambers, and choked by a cranked short side radius in the exhaust ports. I did some photo manipulation of one of
this guy's
pictures to get a combustion chamber template, then bottled it a bit and made tamer copy of his chambers and biased ports. The head got all the normal things, back-cut intake valves, radiused exhaust valves, some new studs, skimmed, cc'ed and matched. Before the engine goes back together it should also have an RSI stage I cam touted to work well between 220whp-370whp.
Double wishbone suspension in such a narrow car meant I had to trim the intake manifold and move the throttle body inboard by welding a gutted throttle body upside down into the top of the manifold and bolting a working throttle body onto it. The flow is probably garbage but it fits. Because of these space constraints and the UK's treatment of vehicles with modified monocoque structures, I'll use an air-water intercooler instead of punching FMI holes around the front end.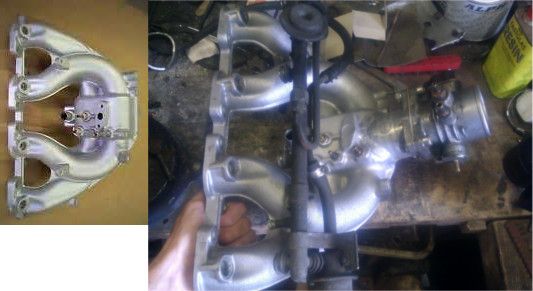 For sensors I've used a Rover/Ford TPS to replace the honking massive Bosch switch.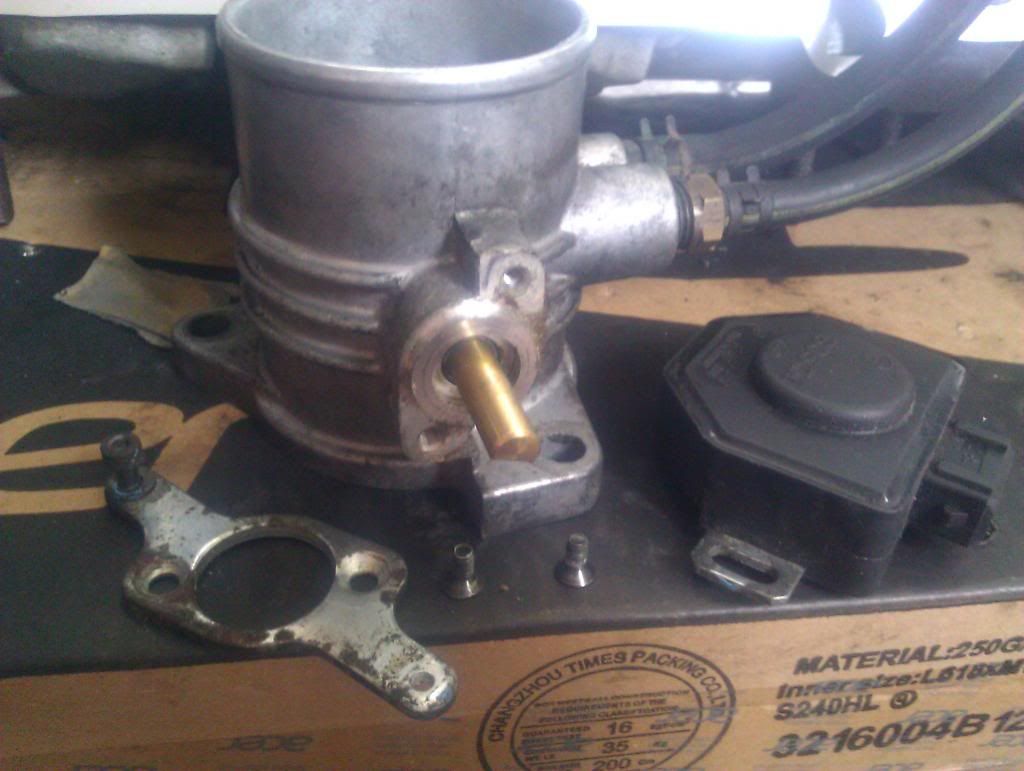 I used the CHT sensor that's normally used for the 940 instrument panel because I'm deeply suspicious of the other one having two thermistors that earth through the block (like a peasant being scared by a tractor), and the curves of both sensors are pretty similar any way. I'll get timing through the CAS I glued to a 240 distributor like
this
. A visiting Canadian friend brought me one of Alan's Spartan lambda sensors so I could dodge the tax like a tory. To get IAT I've got a Saab sensor that I'll screw into to a hose-connecting tube just in front of the throttle.
I chucked the huuuge dual-mass flywheel for a slightly less huge cast iron 240 dog dish flywheel. That's getting refaced soon and I'll find a Sachs 940 diesel clutch and pressure plate for it.