Hello DIYEFIers!
This thread is a summary of my FreeEMS truck build.
This vehicle is the first in the world to run a Puma board (as designed by Marcos/nitrousnrg) and the second to run FreeEMS! It's the first to run FreeEMS with ignition, first with COP, first with boost, first in New Zealand, etc etc. It's pretty special to me for a variety of reasons, not least of which is that I learned to drive in it. It's been with me for 2/3 of my life and i've had a lot of good times, and bad, and fond memories in, on, and around this truck.
The truck used to run a moderately modified ms2e/V3 with various short falls and flaws with the original design fixed or patched. Hence the db37 connector, during development I wanted to keep it mobile and plug and play compatible with my custom ms box. I'm happy to say that I will never run MegaSquirt on any of my vehicles again. Man it felt good to type that! :-) If you've got the time, skill, and desire, you should get involved in testing FreeEMS and helping it mature and grow too.
on with the pics :
my customised Puma board, running 4cyl COP using the built in XOR driver chip to control the ignitors.
the back of it with the fuel/batt box clearly visible behind the hinged number plate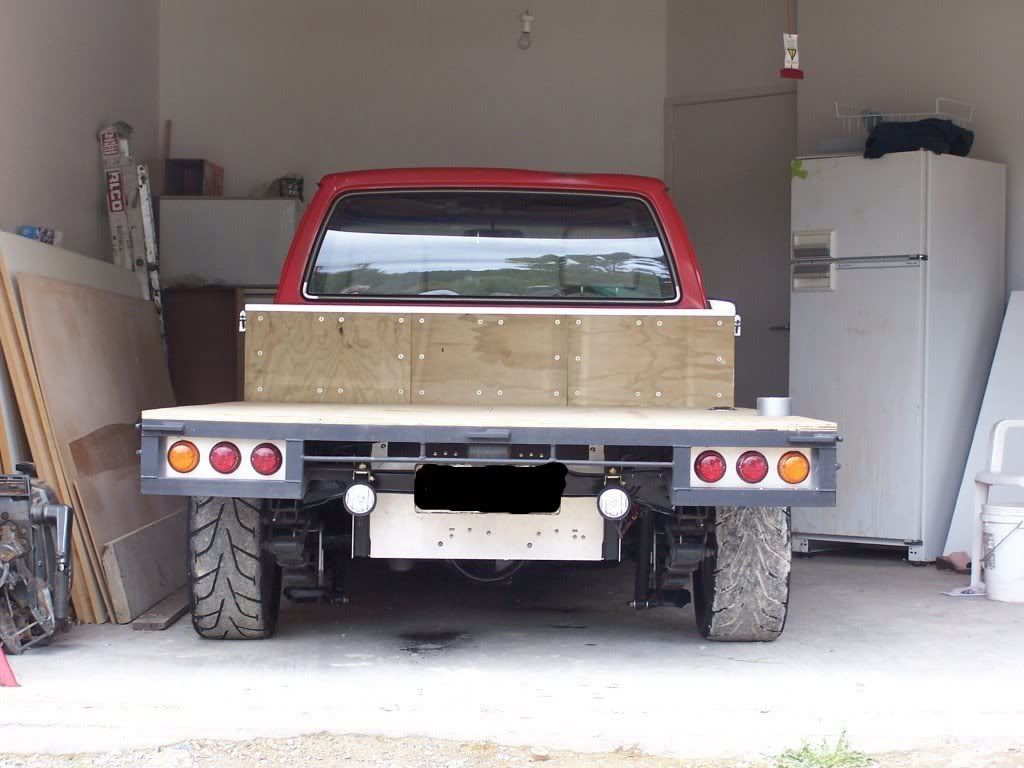 front view nearly ready to go with my mate mops standing working on something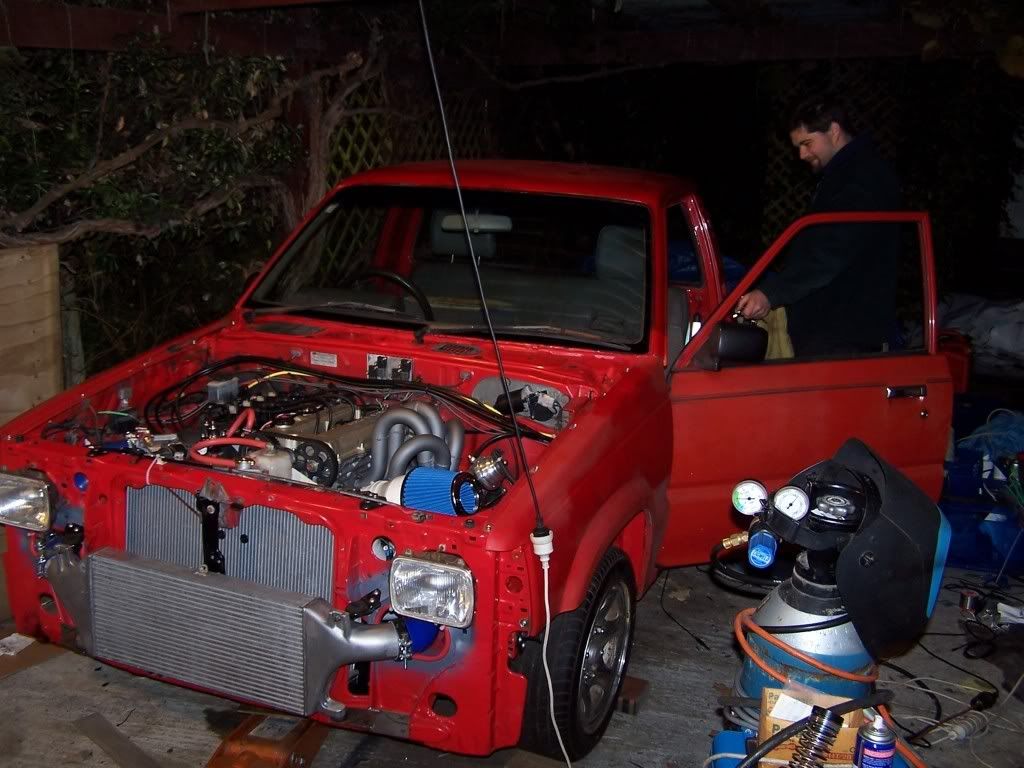 four stock fe3 coils, four stock fe3 ignitors, chinese fpr, modified fuel rail, 550cc rx7 injectors (maxxed out for approx 385bench crank hp)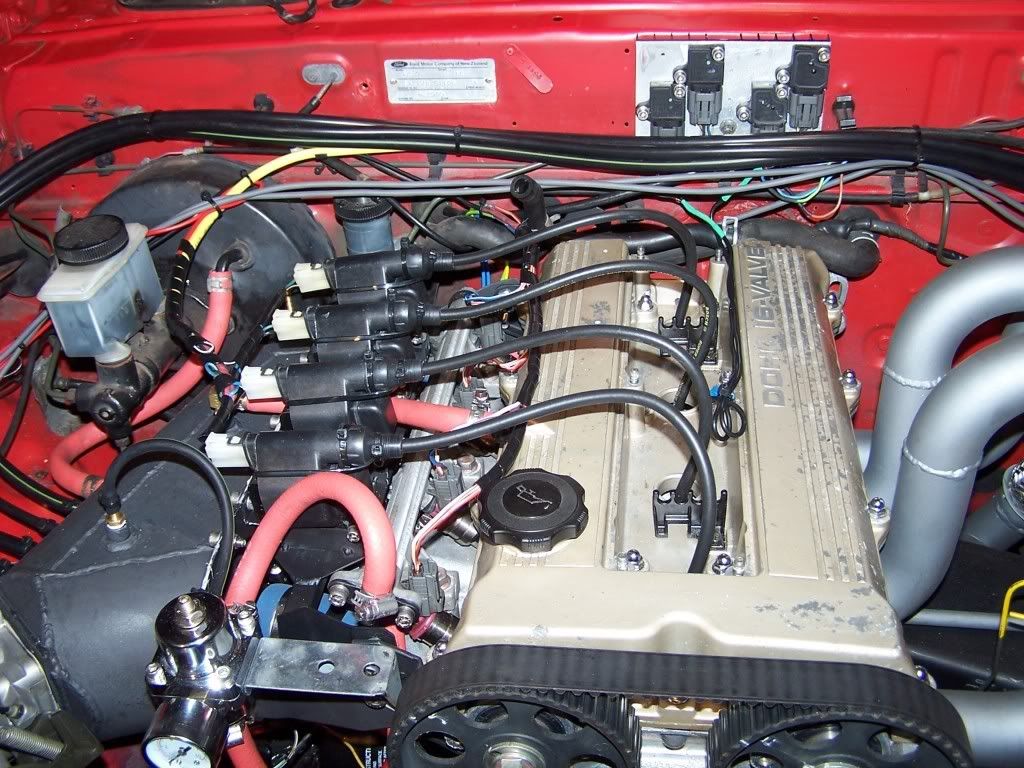 rivetted intercooler plumbing with a pair of nissan skyline gtr blow off valves in a stock housing with 50mm inlet and twin 38mm outlets
intake side of the engine bay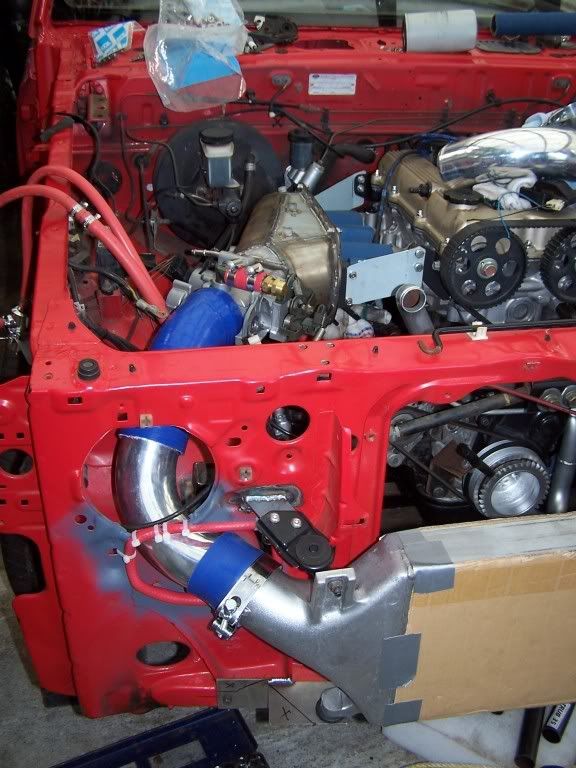 custom plenum with 1uzfe 70mm throttle body from the lexus/toyota 4l 280hp v8
one of the biggest simota air filters you can get with 6" to 4" toilet plumbing to the turbo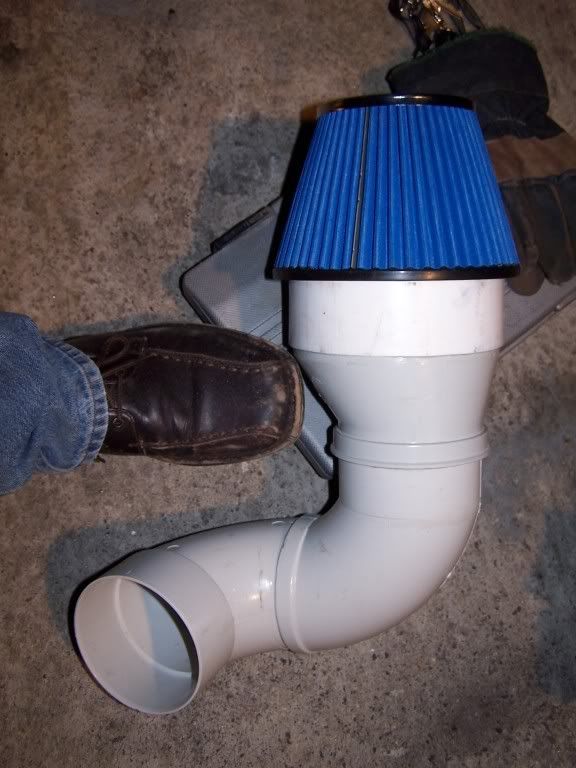 the inside of that plenum showing the totally smooth path that the air has to flow through to get into the engine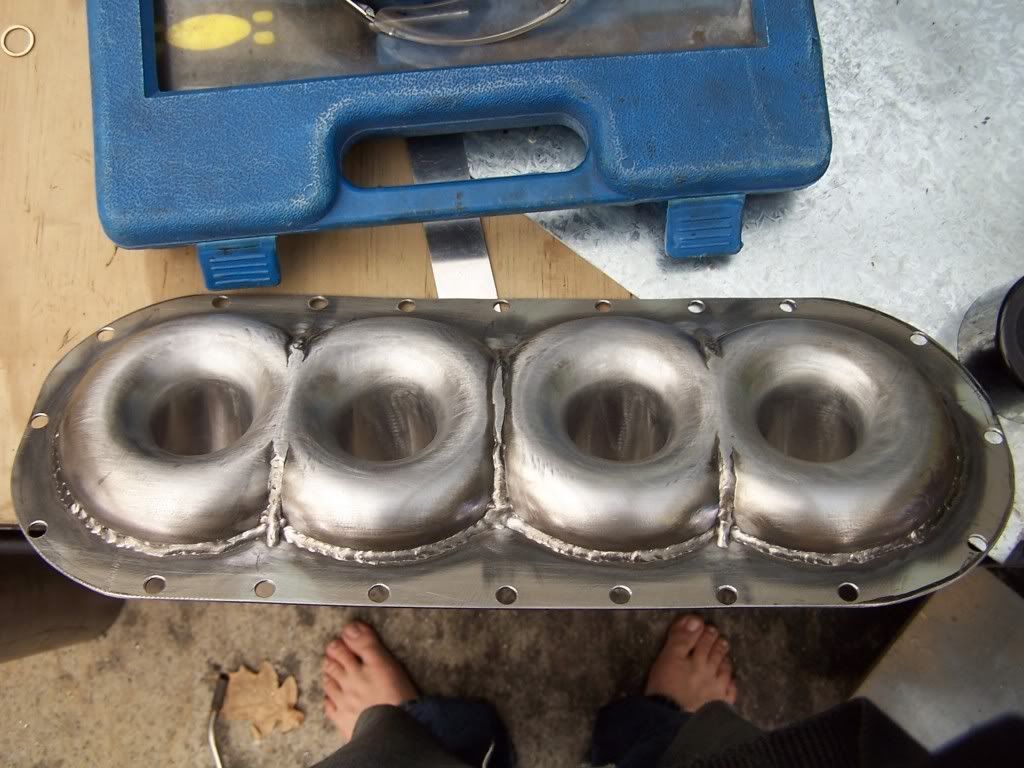 where 3" end of downpipe meets 3" exhaust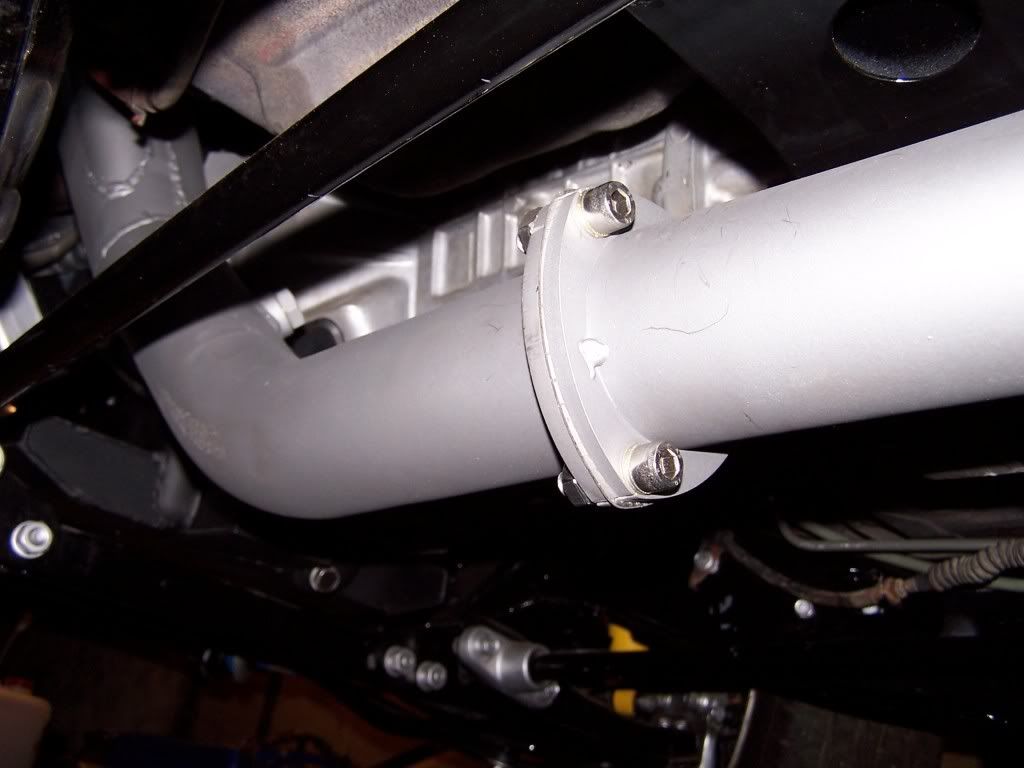 exhaust side from above with manifold, turbo, wastegate, downpipe and coolant plumbing all visible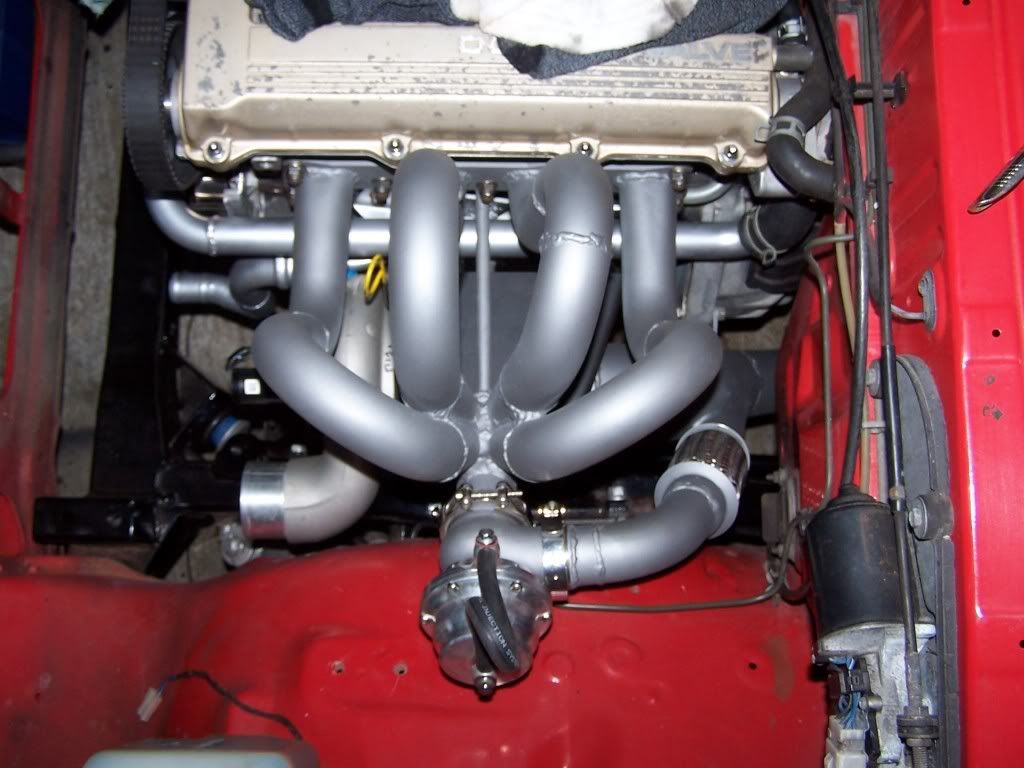 and from its prettiest angle
hand crafted 4" to 3" downpipe with hand turned on lathe vband flange for turbo and flexi for the wastegate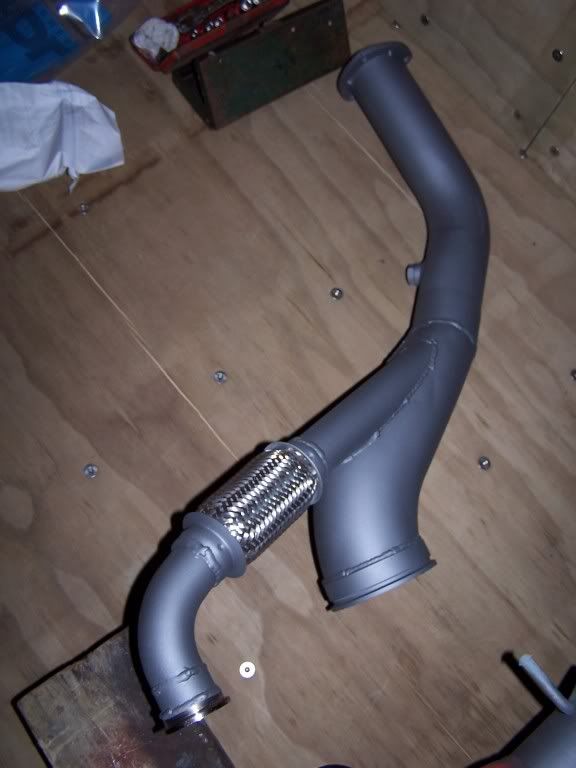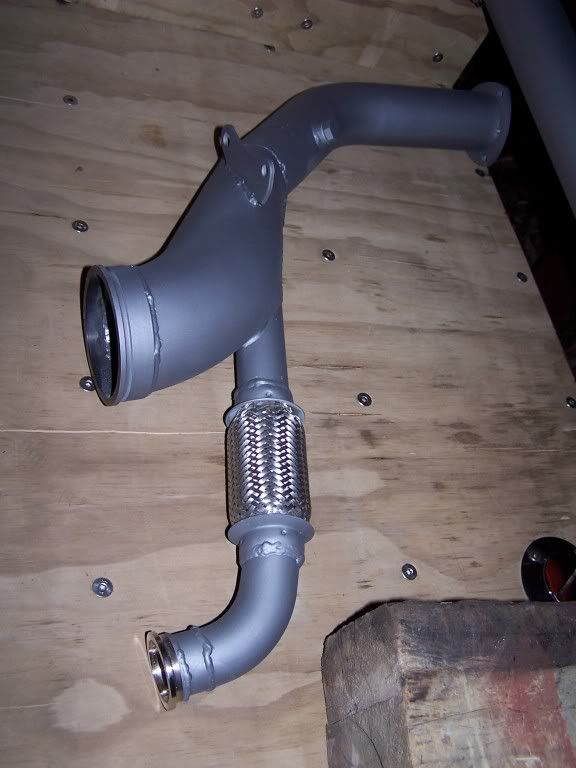 TBC in the next post.
...