Here is some pics of what i have been working on for the last few years.
This is my bike its a 2000 Suzuki Hayabusa 1300 the motor is stock except for a .080 spacer plate to lower the compression and re indexed intake cam .
The turbo kit i built it has a hybrid T4/T3 57 trim with a .70ar twin flow ex housing with a 38mm (ebay special) wastegate 42lb secondary injectors mounted in the plenum it had a MS controlling the secondaries but over the winter i built a Interface setup that plugs into the stock harness and runs the whole motor including running the secondaries in the plenum i havent drove it yet (im still finishing up the wiring inside the MS and my board i made) but running it on the lift it sounds real good so far.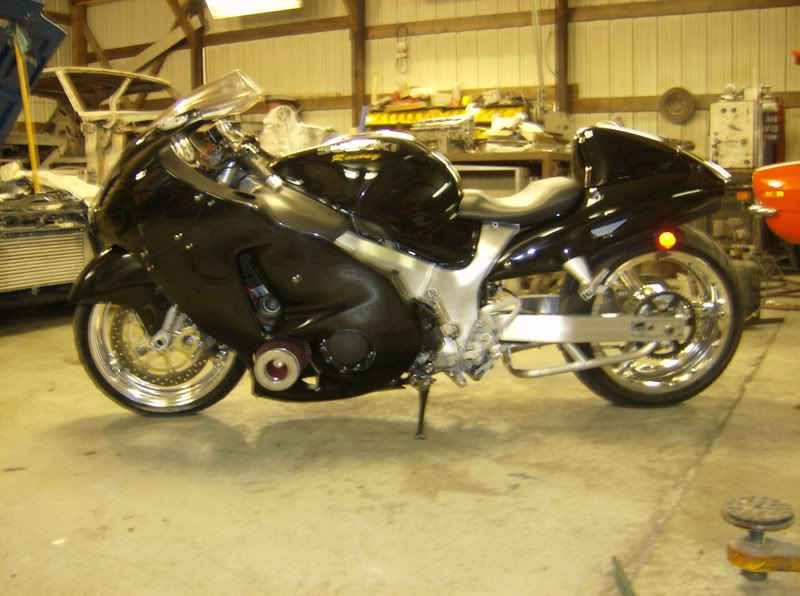 This is an old pic of the plenum im changing it this summer to a W/A intercooler set i make with laminove intercooler cores it should prove to be much better than the current setup.
This is the Interface board i made up over the winter to plug into the stock harness and allow the MS to run the bike im still in the testing stages right now to see how well it works i have 3 other guys right now that will be receiving a board from me to test with to see if there are any bugs to be worked out.