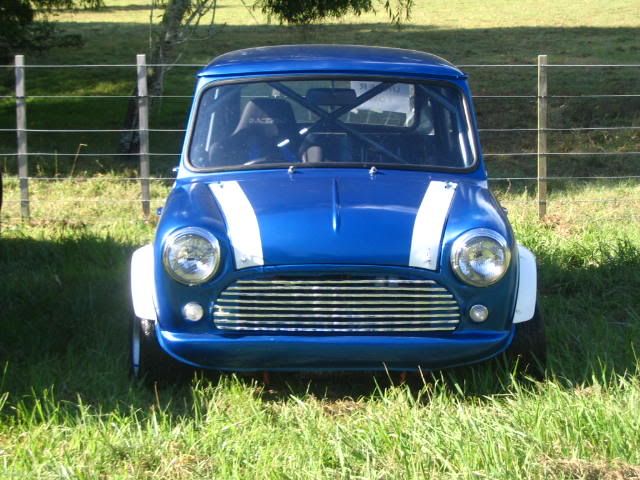 Pre 65 Mk 1 Aussie Mini.
After many years of hard work I have finally completed it to a point that I can use it.
The specs are.
1312 cc
Side draft Webber
¾ race cam
Copper S disc breaks.
Fibreglass Bonnet, Boot and flares (all made be me)
Full Roll cage
De seamed and de bumpered.
Full bare metal paint job.
Adjustable suspension.
I have done all the work myself, with the expectation of the Roll Cage and the adjustable suspension.
It's not road registered. as I don't have enough pocket money. I will need a new windscreen and harness. In the mean time I will tow it to events.
It's built as an all purpose club event race car. I want to do the Domain hill climb and one day Targa, but that costs lots of money.
Future plans.
Install a data logger to start getting some logs.
I have a hot head that should really make it breath.
Install a free-ems wasted spark system.
Drive the wheels off it.

Distant future plans.
Fibreglass glass doors
Maybe EFI
Ultimate goal.
VTEC motor