There may be a silver lining here: because this is a single cylinder engine, there is actually a measurable slow-down on the compression stroke. If you look closely, you can even see this in the scope shots above: the pulses are not spaced evenly.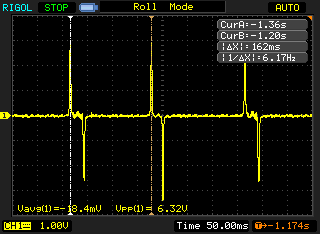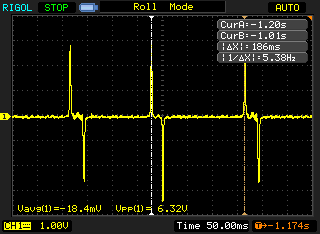 This means I can infer cam position based on this difference!

However, I would guess the difference in timing will be much more difficult to measure while running. This means I may be looking at establishing cam phase lock during cranking, and then just hoping I never desync (miss a crank pulse) for the duration of the ride. Not sure how realistic that is.
On the other hand, it may be relatively easy to drill into the valve cover and mount a sensor above one of the cam lobes.
Looks like used valve covers are a cheap eBay purchase, so little risk in that approach.
On the third hand, if I notice the bike start to run rough (due to cam desync), I could simply have a button to tell the ECU to jump to the opposite cam phase.
On the fourth hand, I don't see any sort of cam position sensor listed in the parts of the 2018 version of this bike (which is when they switched to EFI), so perhaps even the OEM doesn't care about cam phase, and this is a non-issue?