---
You may need to modify or manufacture fuel rails for the following reasons:

The engine you are putting EFI on never had EFI,
You have changed the manifold or injector location,
Commercially available fuel rails are too expensive,
the stock fuel rail doesn't flow enough fuel,
or you just like making these things yourself.

A few things to keep in mind,


Fuel is supplied to the fuel rail under pressure at up to (approx.) 50psi in naturally aspirated cars and even higher in forced induction engines. Always use high pressure fuel line and EFI hose clamps to prevent leaks that will cause a fire hazard. Take care when machining/modifying the injector cups as that is the surface the injector O-ring has to seal against to prevent high pressure fuel leaks. Turn the ignition on to prime the fuel pump then check for leaking fuel before attempting to start the engine.

A small chamfer/fillet on the injector cup will make it easier to insert the injector & O-ring.
Always use o-ring lube so as not to damage the seal when installing or removing.
Also take time to clean any swarf, dirt or particles when you are finished as the fuel rail is after your fuel filter in the fule system.



Now that you have decided to go ahead there are a few different ways to make/modify fuel rails depending on what tooling and supplies you have access to.


The first way is to grind the standard injector cups off a stock rail. They can then be brazed or silver-soldered on to a new tube with supply holes drilled at the required spacing. Try not to apply too much heat which can distort the metal. The necessary hose connections and mounting tabs can also be brazed or silver-soldered to the ends.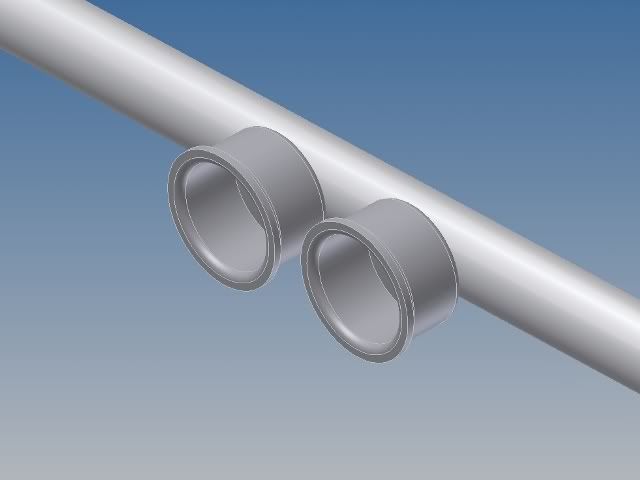 Another way is to drill holes in a new (larger?) tube at the required spacing.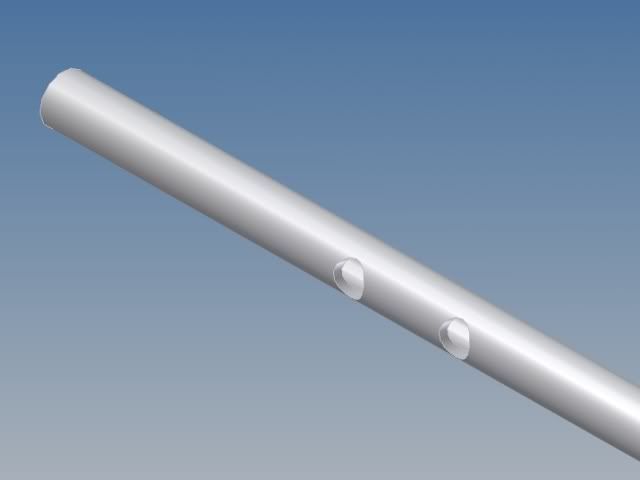 Then machine the injector cups to slide over the tubing. These dimensions are approximate and can be adjusted to suit your application. The injector cups can also be different lengths to suit manifolds with runners at different heights.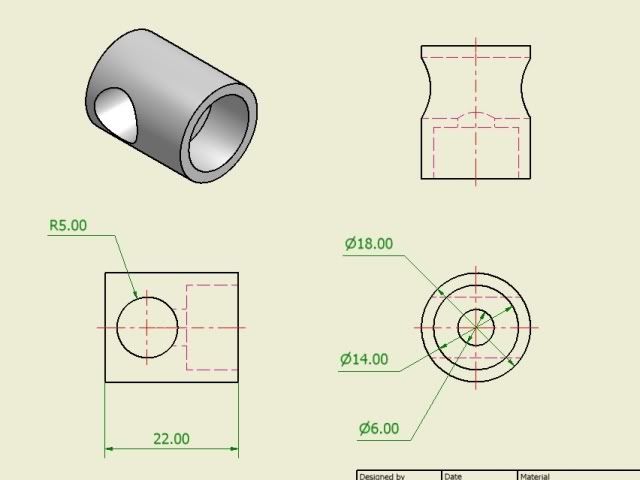 Once the injector cups have been slid over the tube and a trial fit has been carried out, they can be brazed or silver-soldered in place.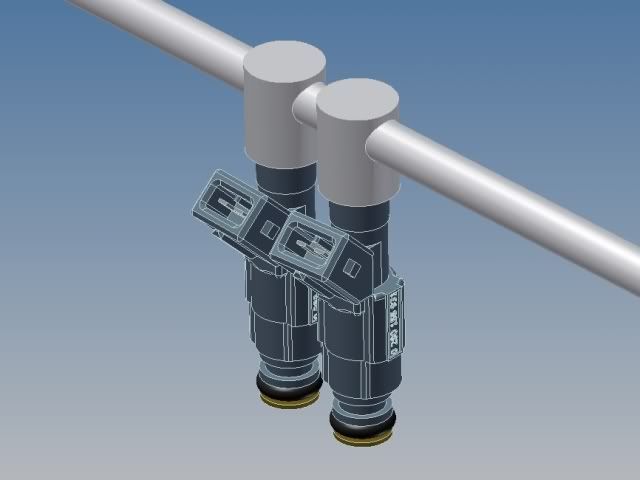 Then hose connections and mounting tabs can be brazed or silver-soldered in place.


If you purchase blank aluminium fuel rail extrusion this can be cut to the required length then counter-bored to accept the injectors & o-rings



And the results,



The ends can be tapped to accept hose fittings. A 3/8" BSP thread will accept easy to get brass hose barb fittings, 3/8" NPT fittings are usually more expensive and harder to find.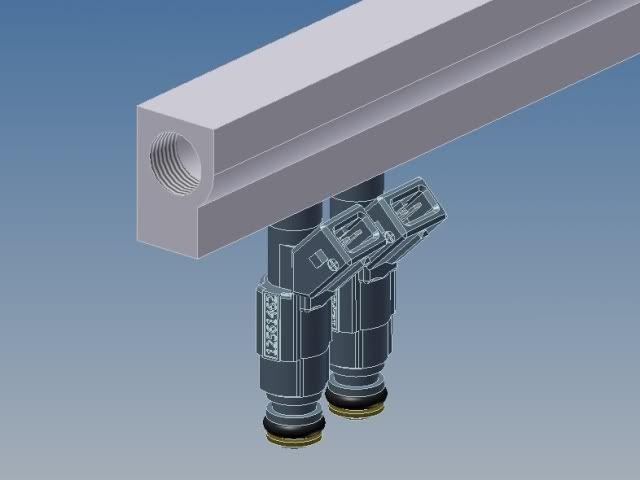 The thick bottom section can be tapped or drilled to facillitate mounting.


With a bit of planning it is possible to design fuel rails with fuel-pressure gauges for trouble-shooting or to mount fuel-pressure regulators directly to the end of the rail.