One sensor per post please, if data for the one you are doing is identical to the data for the common MPX4250A unit, then refer the reader to this post for the rest of the information.
Motorola/Freescale MPX4250A MAP Sensor data from
MPX4250A.pdf
:
Pin out and description :
Transfer function :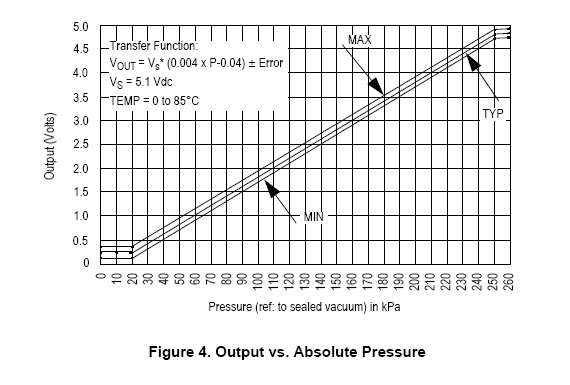 Error functions :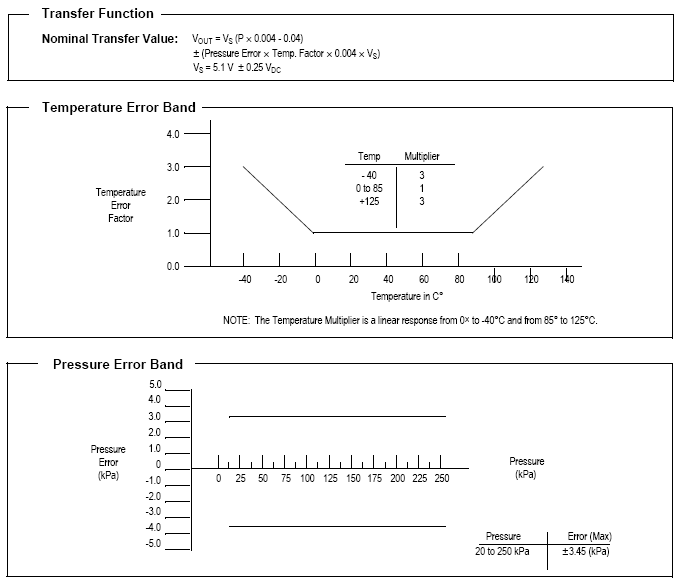 Physical dimension diagrams :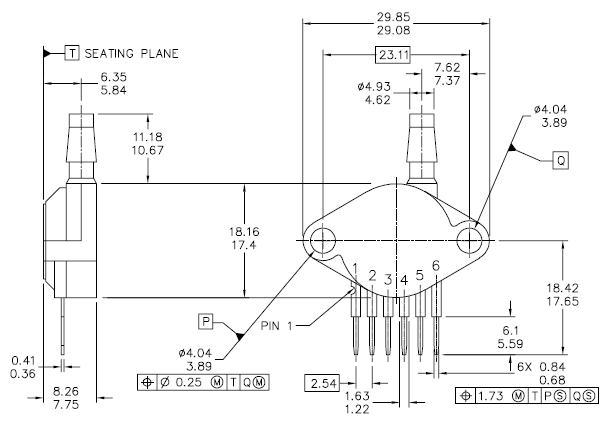 Recommended schematic :
Fred.
_________________
DIYEFI.org
- where Open Source means Open Source, and Free means Freedom
FreeEMS.org
- the open source engine management system
FreeEMS dev diary
and
its comments thread
and
my turbo truck!
n00bs
, do
NOT
PM or email tech questions! Use the forum!
The ever growing list of FreeEMS success stories!