Well, this evening has been somewhat delayed by events in the kitchen.
We
were
going to have burgers and Kumara Chips for dinner. Yum, NZ sweet potatoes, deep fried, nothing better.
hmmmmm
Not so fast. My dedication to coding and this project meant that the oil ended up just a wee bit too hot. Apparently my physics isn't the best, as although I know very well never to put out oil fires with water (well, at least, not to try) it seemed to me that I may be able to cool the oil down with the slightly damp cold raw chips. So in they went. and gradually up came the level of foaming oil, and over the side and onto the element it went and up the wall and into the extractor went the 3+ foot flames. Yay.
If there is ONE thing I'm good at it's recovering from a potentially unrecoverable situation. You know the type, you lose the rear of the car on some ice, and you go into the bank right? I never seem to go into the bank (metaphor), I always seem to find a way to sort it out.
So off went the element, on went the lid, off the element onto the floor went the pot, and upside down onto the remaining flames went the nearby frying pan. Good work! hmmm why did the extractor stop??
A picture is a thousand words right :
Partly cleaned stove and walls :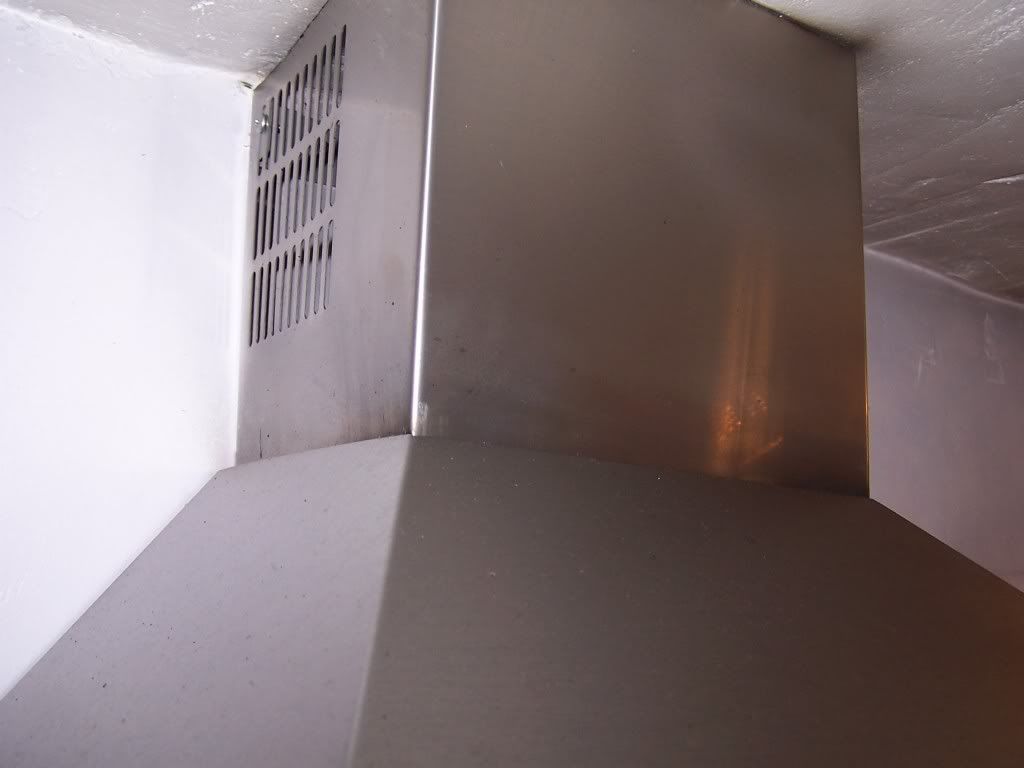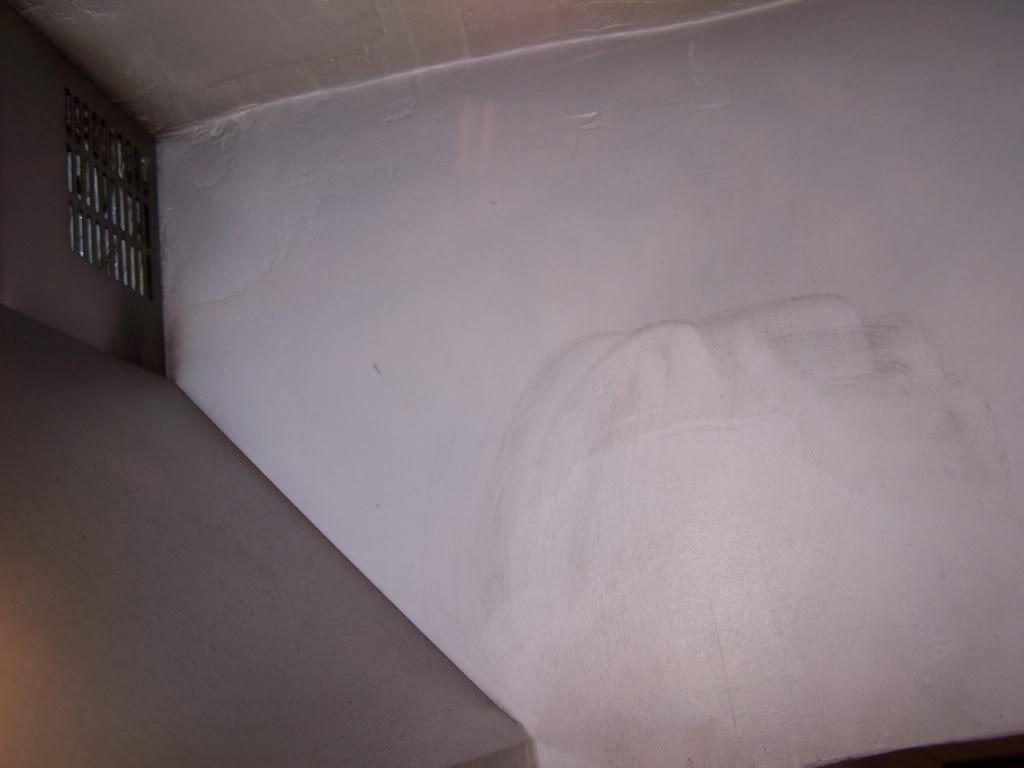 Hose to the outside all melted too :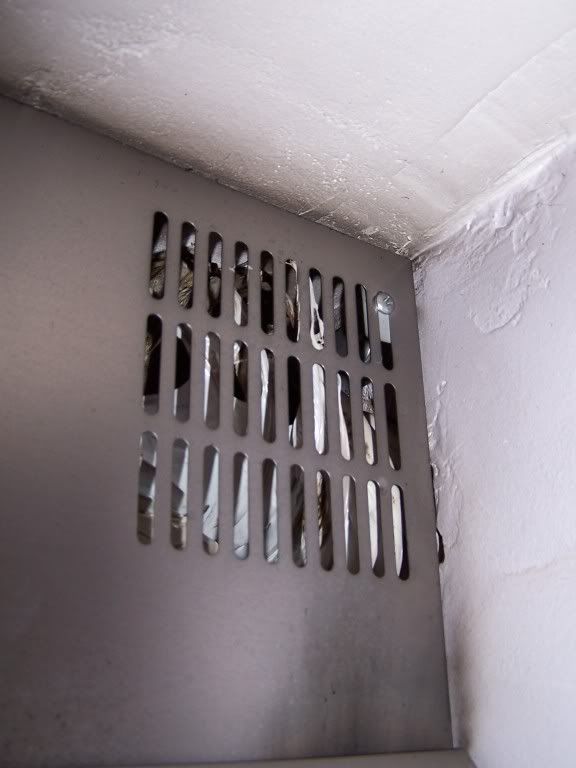 Aluminium mesh vapourised :
Plastic fan housing totally destroyed (my wallet hurts already) :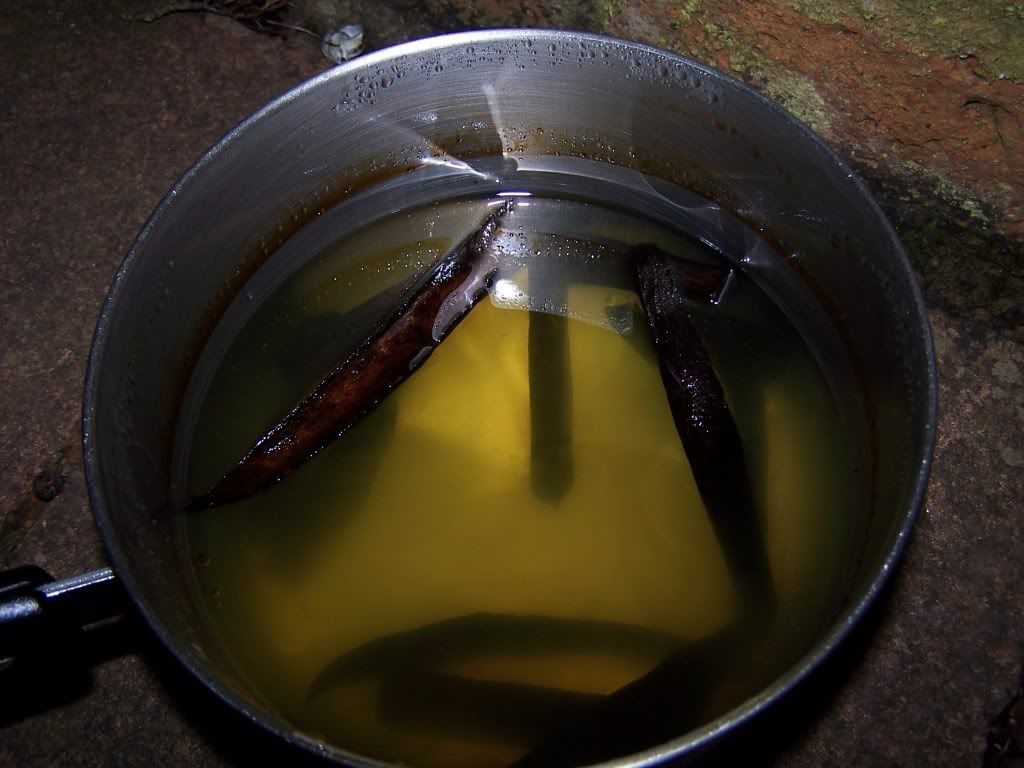 I should add that those chips went into that pot raw, cool and uncooked. Usually they take around 15mins cooking to get to a light shade of brown. Without help of an element they were well cooked inside one minute, i.e. those char grilled black sticks got that way from the heat in the oil alone. Impressive. I wonder what temperature it was at? I only have a couple of small burns and my eyes and lungs have stopped hurting :-)
On with the soldering, hopefully I have better luck with that than cooking dinner!
Fred.